June 30, 2008
Scandi For Life: Real Men Row Home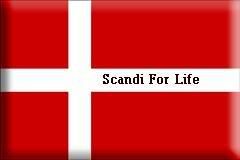 I know I'm violating the Ace of Spades Lifestyle Terms of Service but I'm a proud, full-blooded Puffin-Humper. Before you commence mockery, consider the following situation. You're in a foreign country, trashed off your ass and 78 years old.
Do you:
A) Find a hotel.
B) Go to the airport and catch a flight.
C) Get in a boat and fucking row home.
Scandis know the answer:
A drunken 78-year-old Swede stole a dinghy after a night out in the Danish town of Helsingor and tried to row back to Sweden, but fell asleep halfway, Danish police said on Monday.

When the man discovered he lacked the necessary funds to pay for the ferry from Helsingor to Helsingborg in Sweden on Saturday, he decided to row the five km (three miles) across the strait of Oresund that separates the two.

He quickly grew tired and, trusting fortune and the currents to see him safely home, took a snooze at the bottom of the boat, where Danish police later found him out at sea, still asleep.
Yeah, he didn't make it but he has the mind of a mad viking! That adventurous spirit is why we dominated you grass-loving shirt-lifters for centuries.
Update:
It is important to note that he didn't have the necessary funds because he spent it all on booze. Epic.
Posted by: Moron Pundit at 07:47 PM | Comments (5) | Add Comment
Post contains 228 words, total size 2 kb.
Comments are disabled. Post is locked.
14kb generated in CPU 0.06, elapsed 0.6978 seconds.
62 queries taking 0.671 seconds, 145 records returned.
Powered by Minx 1.1.6c-pink.