February 25, 2008
Poor Truffle Production in Europe Blamed On Global Warming
Of course, if it isn't Bush's fault, its
Global Warming
, which is of course caused by Bush's policies, so I guess poor truffle production is technically Bush's fault too.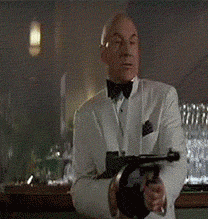 Obligatory.
The regions in France, Spain and Italy where truffles are grown is experiencing a drought. In France, they experienced a period of drought in the 60s as well, but apparently not as bad as this current one. European truffle producers are also facing competition now, as there are now truffle producers in China, New Zealand and Australia.
So I guess we can add truffles to the
big ol' list of victims of Global Warming
. Thankfully, the level of hysteria from fervent acolytes of Al Gore are so belligerent, and such panicked hyperventilating goofs that people are either starting to think Global Warming is a joke, or are so sick of the hysteria they don't care anymore. Its called the climate Pierre, it changes.
Update:
Veeshir in comments sent the article to the guy who compiles the big ol' list of victims of Global Warming, and he added it! Funneh.
Posted by: doubleplusundead at 11:15 PM | Comments (9) | Add Comment
Post contains 189 words, total size 2 kb.
Comments are disabled. Post is locked.
14kb generated in CPU 0.06, elapsed 0.2397 seconds.
62 queries taking 0.2305 seconds, 145 records returned.
Powered by Minx 1.1.6c-pink.