December 20, 2007
Nothing New
Charles at LGF has a post up about the latest cover of
Pat Buchanan's crappy rag, which features Rudy as a Nazi
(oh the irony, coming from Pat Buchanan), with 9/11 where all the assorted Nazi decor would go on a uniform. Really, this is nothing new, in fact, its old leftist canon, see?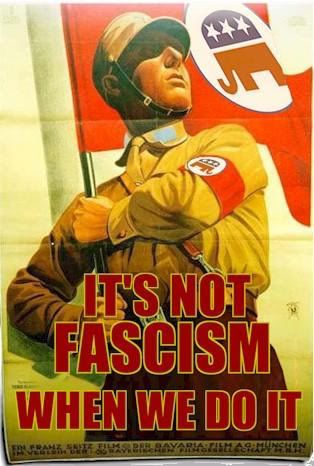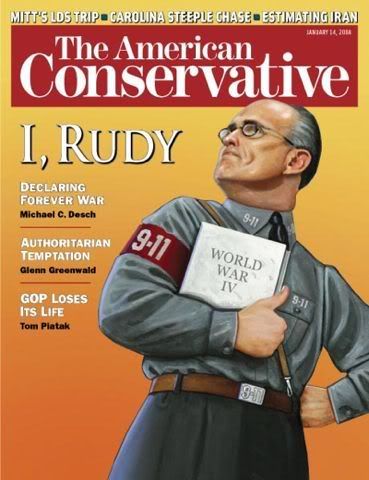 Looks pretty similar, right? So this is nothing original, hell, a simple GIS for "Bushitler" will pull up page after page of this kind of stuff, and Pat Buchanan is not much more credible than the nutroots, so it shouldn't be surprising.

To me, Pat Buchanan is nothing but a useful idiot, so that's how we should use him, we owe this anti-semite nutball no loyalty or respect.

Here's two more aimed at Fox News below the jump, just to give you a few more examples...

Posted by: doubleplusundead at 01:20 PM | Comments (8) | Add Comment
Post contains 145 words, total size 1 kb.
Comments are disabled. Post is locked.
14kb generated in CPU 0.04, elapsed 0.3015 seconds.
62 queries taking 0.2905 seconds, 145 records returned.
Powered by Minx 1.1.6c-pink.