April 29, 2008

Be sure to offer
Stashiu
your best wishes, and if you have a few spare shekels to give, that would be awesome, or a post to give some attention to Stash's situation would be great and appreciated. Stash served this nation in the Army for 24 years, and is now having to spend a king's ransom to fix his first lawyer's screwups while processing his daughters' adoptions.
Here's my post on it
, feel free to use it as a template. A lot of you have already posted it, but I know there other Morons who haven't seen it yet, and I'm sure are ready to help.
Now that the serious business is taken care of, the links!
Hillary asks for over $2 BILLION in earmarks this year
. Yes, BILLIONS. Unfortunately I lack Slublog or Weasel's mad photoshop skillz...eh, close enough,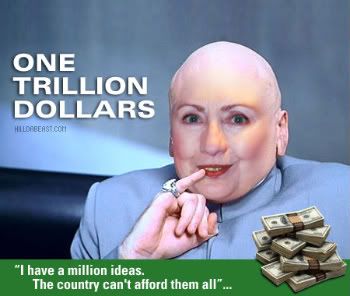 Chihuahua in scuba gear
!
Nice Deb
has some Wright reactions from the professional punditry, and the impotent attempts by the GOP officials to capitalize on it.
Eggman has the latest on the our crappy border situation, and this time,
one of our soldiers is sitting in a Mexican jail
.
Cuffy
on watching Rev. Wright destroying Obama's campaign prospects, and the hopey-changey post-racial nonsense.
Shoebox @ the Eggman's place says time to declare
Operation Chaos a success and bring it to a close
.
Be sure to check out Brian's
Daily Dictator
series, offering the best propaganda from dictator run-news services.
Two
different
opinions
on the Miley Cyrus photo controversy. Wyatt thinks its way overblown, and has the picture up in the post. I dunno, maybe the anger was a bit much, but I think the feeling that this is exploitative isn't that off base.
Old Iron thinks
Rev. Wright is applying for a Jackson/Sharpton style race hustler job
. I think I might agree, and really, sabotaging Obama's campaign works in his favor, he can just blame it on racism.
I really,
really
fucking
hate journalists
.
Geoff
, on behalf of all of us evil whities, welcomes the Chinese into the
Nothing You Will Ever Do Will Be Right Club
.
Posted by: doubleplusundead at 11:46 AM | Comments (8) | Add Comment
Post contains 349 words, total size 4 kb.
Comments are disabled. Post is locked.
16kb generated in CPU 0.03, elapsed 0.2793 seconds.
62 queries taking 0.2674 seconds, 145 records returned.
Powered by Minx 1.1.6c-pink.