June 06, 2008
Moron of the Day: Sorry, Dad!
I overlooked this the first time through the feeds today because it seemed pretty standard:
An Indian man, frustrated at failing to find employment, ordered the murder of his father...
Booooooring... or is it?
...to get his government job...
Okay, I know these cushy government jobs have greet benefits but give me a break. Maybe you murder your dad to steal his kickass Dunkin Donuts franchise (sorry, couldn't help it) but not to be the counter clerk at the DMV. That's just insane.
... a day before the victim was to retire ...
Okay, that's just fucking awesome. You, sir, are moron of the day. Today's parting gifts include a helmet, a bottle of Flavorite Vodka and a life-sentence supply of KY jelly.
You'll see why.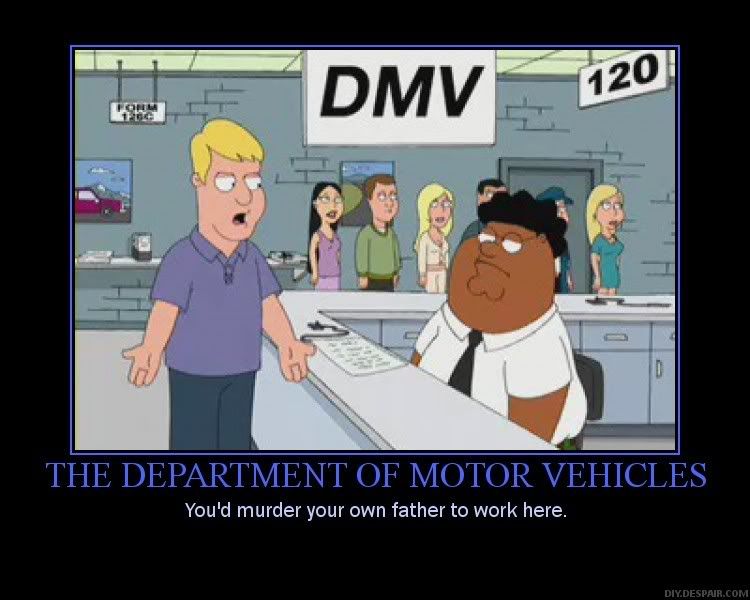 Posted by: Moron Pundit at 10:00 AM | Comments (1) | Add Comment
Post contains 130 words, total size 1 kb.
Comments are disabled. Post is locked.
13kb generated in CPU 0.06, elapsed 0.6302 seconds.
61 queries taking 0.6065 seconds, 131 records returned.
Powered by Minx 1.1.6c-pink.