June 09, 2008
Moron of the Day: Rupert Everett
The foppish dandy who wowed audiences with his toughness in the savage action hit "My Best Friend's Wedding" just called British soldiers wimps:
According to the U.K.'s Daily Mail, the 49-year-old gay actor — whose father is a retired major in the British Army — said the troops today "are always whining about the dangers of being killed. Oh my God, they are such wimps now!" he said.
What a fucking tard. While he may have some small point when it comes to British soldiers being a little less horrifyingly manly than they were when they ruled the world, each one of them is still miles ahead of anyone that has costarred in a romantic comedy with Julia Roberts. To his credit, he did star in the stupendously odd, violent and barely comprehendible zombie movie Cemetery Man. Of course, this was nearly two decades ago before he started sucking (pun intended).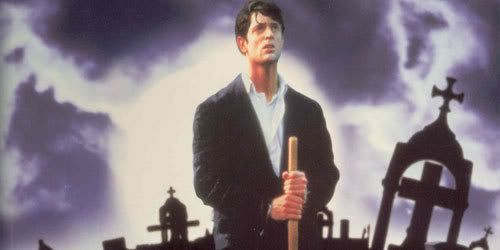 You get into all sorts of trouble if you kill people if they're still alive.
Ah, the movie that taught me how to make dum-dum rounds.
Posted by: Moron Pundit at 09:33 AM | Comments (2) | Add Comment
Post contains 182 words, total size 2 kb.
Comments are disabled. Post is locked.
13kb generated in CPU 0.34, elapsed 0.8079 seconds.
61 queries taking 0.7441 seconds, 131 records returned.
Powered by Minx 1.1.6c-pink.