July 21, 2008
But, I thought there has never been spitting at veterans by anti-war protesters!
When reached for comment, the spokeperson for one of the major anti-war groups stated,
No, no this is not so, we in the anti-war movement operate with the highest ethical standards!


When approached by this video (
h
/
t
),
the spokesman noted that he was late for a game of Parcheesi with his homies, and he had to peace out.
Later, when asked about incidents of anti-war protesters by some wingnut at Fox News about the incident, the chair of another anti-war group stated the following before the press,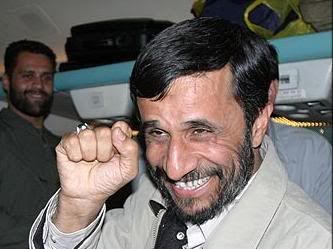 This is all neocon propaganda, we do not have this spitting on veteran phenomena in the anti-war movement.
before moving on to declaring that he was an Anti-Zionist and that they were "a different thing" in front of the American cameras. He abruptly ended the press conference to enter a trendy raw organic vegan slow foods restaurant for lunch.

I dunno either...

Posted by: doubleplusundead at 03:17 PM | Comments (3) | Add Comment
Post contains 164 words, total size 2 kb.
Comments are disabled. Post is locked.
14kb generated in CPU 0.03, elapsed 0.2606 seconds.
61 queries taking 0.2507 seconds, 133 records returned.
Powered by Minx 1.1.6c-pink.