July 07, 2009
Um, I know I'm not supposed to ask this...
...seeing as how I'm a "Person of Pallor," but, seriously, what's up with the outpouring of grief from the "black community" as far as the death of Michael Jackson is concerned? They had a retrospective of his music at the A.M.E. Church here in L.A. a few days ago, and I've seen countless black people on the news emoting over him and talking about how they're introducing their children (yes, really!) to his music. Not to mention how Jesse Jackson and Al Sharpton have managed to get in on this story.
The thing is, well, I'm not the kind of person who's usually hung up on ethnic/racial identity, but has there ever been anyone who has sprinted as far and fast away from who he really was than Michael Jackson?
For example, let's look at this...
And then, more recently...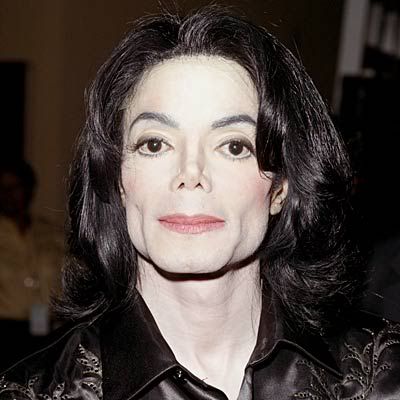 I think it was Chris Rock who made the joke about Jackson and America being the only place in the world where a poor boy from Gary, Indiana could grow up to be a rich, white woman, but I haven't heard anybody mention anything like that since he died. I know that we're not to speak ill of the dead, but...
...well, I don't know where I'm going with this, really. Should we be colorblind always? Should we look at race when it's sort of weird to do so? Should we all just drink ourselves into oblivion? The answer is probably the latter, but, well, derp. And glug.
Posted by: Sean M. at 02:53 AM | Comments (2) | Add Comment
Post contains 259 words, total size 2 kb.
Comments are disabled. Post is locked.
13kb generated in CPU 0.03, elapsed 0.2345 seconds.
61 queries taking 0.2234 seconds, 133 records returned.
Powered by Minx 1.1.6c-pink.