October 29, 2009
Why Is Natalie Portman So Hawt And Yet So Foolish?
Natalie, please! Just stick to being hot and in my tawdry dreams. Don't mess it up by talking about anything but how awesome I am.
"I say that Foer's ethical charge against animal eating is brave because not only is it unpopular, it has also been characterized as unmanly, inconsiderate, and juvenile. But he reminds us that being a man, and a human, takes more thought than just "This is tasty, and that's why I do it." He posits that consideration, as promoted by Michael Pollan in

The Omnivore's Dilemma

, which has more to do with being polite to your tablemates than sticking to your own ideals, would be absurd if applied to any other belief (e.g., I don't believe in rape, but if it's what it takes to please my dinner hosts, then so be it).
Thanks to Alice.
Sigh. Now I need a pick me up.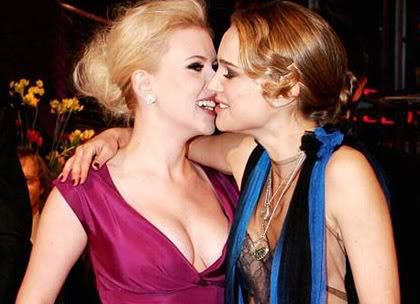 OK. That'll work.
Posted by: eddiebear at 01:06 AM | Comments (6) | Add Comment
Post contains 162 words, total size 1 kb.
Comments are disabled. Post is locked.
13kb generated in CPU 0.1, elapsed 0.2982 seconds.
61 queries taking 0.2859 seconds, 132 records returned.
Powered by Minx 1.1.6c-pink.