January 25, 2010
Glaciergate, Volume Whatever Is After "Metric Assload"
Fuck these guys. Fuck them with their robust procedures. Fuck them with defective discount grade ass bleach. Fuck them for what they have done to real science because of their actions. And
fuck the glaciers and
polar bears, because I am a crabby old bastard, and because of shit like this from the "scientists":
"We thought that if we can highlight it, it will impact policy-makers and politicians and encourage them to take some concrete action."
SOOOOO.... let me get this straight: lying and fraud is OK, so long as it helps spur an agenda and policy position with which you agree, results and evidence be damned? Good to know. So I guess the next time I want a policy advanced, I should just randomly draw some fancy squares on a piece of toilet paper and publish it, and it'll all be kosher, right?
You know, I no longer am ashamed to admit that while I had a hunch that a lot of the glaciergoatse grabassing that the AGW crowd was pushing was bullshit, I never had proof. Now I do. So thank you, Green Goofs. Thankfucking you from the bottom of my cold, money grubbing, gas guzzling heart.
Oh, and here is the thank you card I made just for the Green Goofs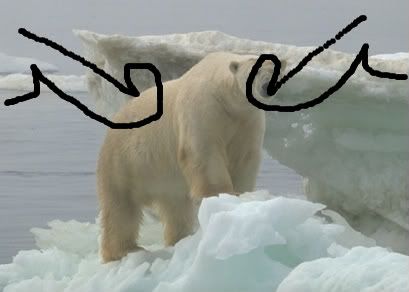 Posted by: eddiebear at 12:58 AM | Comments (7) | Add Comment
Post contains 222 words, total size 2 kb.
Comments are disabled. Post is locked.
13kb generated in CPU 0.05, elapsed 0.2722 seconds.
61 queries taking 0.2619 seconds, 132 records returned.
Powered by Minx 1.1.6c-pink.