April 20, 2010
Dear Michael "ClimateGate" Mann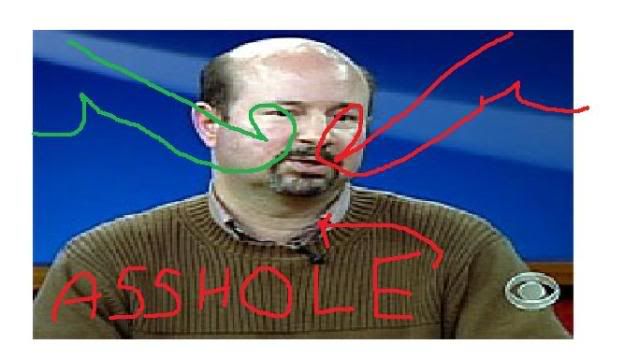 Fuck you. Fuck you and your arrogant personage forever with a frozen meat thermometer soaked in liquid AIDS. Fuck you for lying to help get an awful
fucking agenda
passed. Fuck you for covering up your lies. And fuck you for trying to sue those
who mock you.
What, you fucking can't take a joke or stand to be criticized? What the fuck fuckingly fucked up fuckwhiff of fuck is that all about? I fucking thought scientists encouraged criticism as part of the process. I thought scientists wanted to make their work better through resistance and opposition. And I thought scientists weren't such thin skinned assaholic assfisters of fuckingly fucked up monkey jizz as you are.
Oh well, I guess I was wrong. I guess you are a dickhead. I guess you are unwilling to face criticism for your actions. And I guess you have the emotional maturity of a three year old.
So fuck off, "Doctor" Mann. Fuck you for what you and your junk science have done to the planet, business, and true scientific discovery. And go get raped by a frozen polar bear's wangdang while watching this video:
Posted by: eddiebear at 11:49 PM | Comments (10) | Add Comment
Post contains 196 words, total size 2 kb.
Comments are disabled. Post is locked.
13kb generated in CPU 0.04, elapsed 0.1518 seconds.
67 queries taking 0.1395 seconds, 131 records returned.
Powered by Minx 1.1.6c-pink.