December 02, 2008
Best Christmas music review EVAH
"Baruppapumpum" is not a word in English OR in Aramaic, though it does sound a bit like the sound a glock makes when firing a burst over the heads of unruly Palestinians at a West Bank checkpoint.
More in the same vein
here
.
Posted by: Alice H at 07:45 PM | Comments (1) | Add Comment
Post contains 47 words, total size 1 kb.
December 01, 2008
November 29, 2008
October 25, 2008
Forget it, he's rolling
In a post
that quotes both Winston Churchill and John Blutarsky (that might just be a first), Jim Treacher urges defiance:
You can talk back to the people who are lying to you, lying about you. You are not helpless.

We are not helpless.

Their constant drumbeat -- "Obama is inevitable, Obama is inevitable, Obama is inevitable" -- is a sign of weakness, not strength. If they really thought he could win on his own merits, they wouldn't be trying so hard to brainwash you.

Most of all, you can vote. You might try to outwit yourself: "Well, I live in a blue state, so my vote doesn't matter anyway. Besides, they've already pretty much bragged about how they're going to steal the election, and they're getting away with it." All the more reason to take a little time out of your day on Nov. 4 and spite them. They think we're stupid. They think we're cowards. They think we'll believe whatever they say just because they're the ones saying it. Personally, I have no interest in proving them right.
Give 'em hell, Treach.
He's right, you know. This thing isn't over. Not by a longshot. And it's going to take every single one of us to do our part by
at least
voting. There's still time to volunteer as well. Or if you have friends and family who are still on the fence or are thinking about sitting it out, talk to them.
And in the end, just imagine how good it will feel to do something that doesn't help Michelle's kids.
Posted by: Sean M. at 08:48 PM | Comments (2) | Add Comment
Post contains 266 words, total size 2 kb.
October 03, 2008
Vinty needs your advice (for realsies, not for play play)
Yes, I am hijacking the blog for personal reasons to seek advice from Morons. Smart, ain't I?
Anyway, as some of you know, I'm trying to get a job in DC, and I've found that living in Lexington, KY, has been...well...exactly the obstacle you'd expect it to be.
So, a friend has given me permission to use his DC-area address on my resume if I choose. If I were to get a job, I'd be moving into his spare room temporarily while I found my own place.
I'm thinking about doing it, as I have a feeling that most places I've applied see my address and toss the resume (even though I explain in the accompanying email that I can fly in at my own expense for interviews and relocate at my own expense). But I don't know if that would be seen as dishonest somehow.
Surely, our powers combined can figure out if this is a good idea!
Posted by: It's Vintage, Duh at 02:49 AM | Comments (9) | Add Comment
Post contains 169 words, total size 1 kb.
September 28, 2008
I just bought the two coolest things ever
In keeping with alexthechick's goal of turning this into a clothingblog, I must share two new purchases. The first is
courtesy of Ronald Reagan
: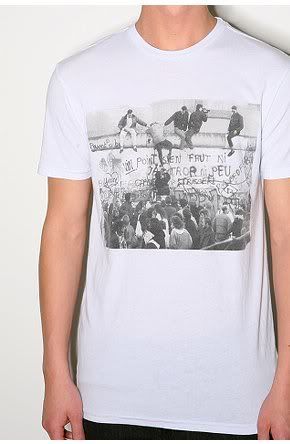 The second, I think, epitomizes one aspect of the Ace of Spades Lifestyle....
hiding from the outside world
: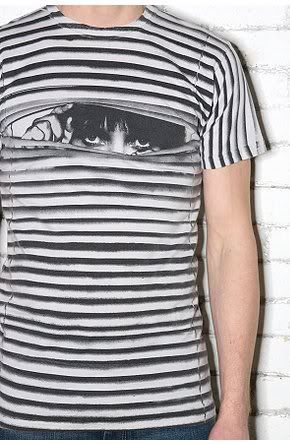 Hey, if a kid wants to make it in DC, he's got to step up his game.
Posted by: It's Vintage, Duh at 10:42 PM | Comments (4) | Add Comment
Post contains 68 words, total size 1 kb.
July 17, 2008
In other good news
My
drug
console of choice, the
Nintendo Wii
has sold 28 million units in two years, and Nintendo is back in the game. I've got nothing but good things to say about the Wii, for any casual gamer (which is a lot of us), the Wii should have plenty to keep you entertained, the Mario games alone should be enough for most.
Posted by: doubleplusundead at 09:31 AM | Comments (12) | Add Comment
Post contains 66 words, total size 1 kb.
June 19, 2008
For every problem, there is indeed a solution
A businessman wanted to open up an ATV rental shop outside of Boulder, people living nearby complained about the noise and pollution the ATV's would create. His business plan was rejected by the county planning commission. So our entrepreneur did what anyone else would do, ditched the ATV plans, and decided to open up a
porn shop named after the loudest whining neighbor
. Awesome.
Posted by: doubleplusundead at 09:43 AM | Comments (10) | Add Comment
Post contains 72 words, total size 1 kb.
June 10, 2008
May 08, 2008
texas is having trouble keeping up with concealed carry license applications
This year,
demand for concealed carry licenses in Texas is up

forty

percent
.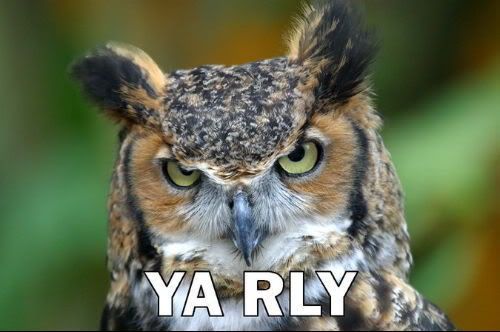 Here's how swamped they are,
The state is taking a month longer than the 60 days allowed by law to process original applications and 80 days longer on renewals, which are supposed to be handled within 45 days.
The department that handles the processing for the licenses is already having employees work overtime, and are taking on temp workers to try and get back on top of things.
The two big factors that are causing this uptick are the looming threat of the Democrats and their anti-2nd madness and a larger number of younger people looking for protection in response to college massacres like VTech and NIU.
I'm guessing that not only will conceal carry license requests will go up nationally in response to the possibility of Democrats taking DC, but I'm guessing firearm, ammunition and accessory sales will be surprisingly strong this year. I think the prospect of the Democrats making gains in Congress, possibly taking the White House, and McCain's Maverickyness has people on edge and they're either buying their first firearms or buying more and stockpiling out of fear of bans or more abusive regulation.
Ding!
A bonus Five-seveN hysteria story, watch as a blogger from Kissing Suzy Kolber eviscerates a media tool who's in full on
Gun Panic
mode over some athlete who had one. Previous
Five-seveN/PS90 hysteria
blogging. (H/T
Eddiebear
)
Posted by: doubleplusundead at 11:45 AM | Comments (15) | Add Comment
Post contains 250 words, total size 2 kb.
31kb generated in CPU 0.12, elapsed 0.7907 seconds.
59 queries taking 0.7316 seconds, 143 records returned.
Powered by Minx 1.1.6c-pink.