February 27, 2009
I'm Going To Steal The "Presented Without Context" Line
He often brought drugs or alcohol to work and sometimes had sex with women.

At least three of those women were dead, Hamilton County Prosecutor Joe Deters said Thursday.

But if Douglas is to be believed, he could have had sex with as many as "over a hundred" bodies in the 16 years he worked as night attendant at the Hamilton County morgue.

"I am sure there are more (victims). I'm certain of it," Deters said Thursday in announcing new indictments against Douglas.

"This guy's just a pig. I can't explain why someone would do something like this. ... This is off-the-charts weird."

Douglas, 55, of Westwood, already is serving a prison sentence after he pleaded guilty last year to abuse of a corpse. He admitted he had sex with the nearly beheaded body of 19-year-old murder victim Karen Range in 1982.

Thursday, Douglas was indicted on two more counts of abuse of a corpse after DNA evidence, Deters said, showed Douglas' semen was in the bodies of two women who were killed in 1991 and stored at the morgue awaiting autopsies:

Charlene Edwards, also known as Charlene Apling, who was six months pregnant.
Posted by: eddiebear at 11:21 AM | Comments (1) | Add Comment
Post contains 207 words, total size 1 kb.
February 26, 2009
February 22, 2009
Best book evar?
It's real
, and it's spectacular.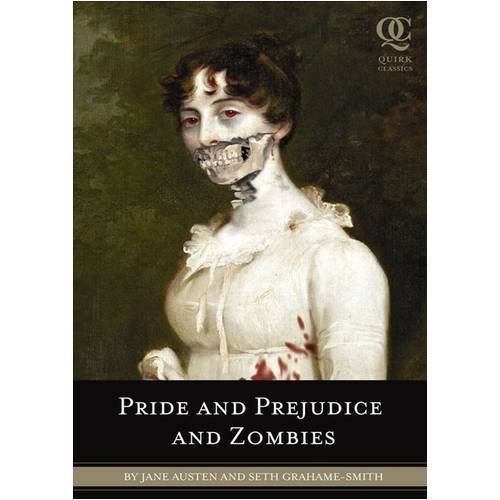 (
h/t
)
Posted by: It's Vintage, Duh at 08:31 PM | Comments (9) | Add Comment
Post contains 10 words, total size 1 kb.
February 16, 2009
February 14, 2009
Happy Valentines Day!
This is my Valentine's Day gift from my husband. Do I lose girl cred because it's exactly what I wanted?
(sorry for the poor picture quality, I haven't figured out the camera on my Storm yet)
Posted by: Alice H at 07:24 PM | Comments (9) | Add Comment
Post contains 39 words, total size 1 kb.
February 07, 2009
February 05, 2009
February 03, 2009
I Have To Hand It To Philly In One Regard
They love them some chicken wings.
Heading into the competition Squibb was a virtual unknown. But, he was unfazed -- rightly so -- taking down the competition.

Squibb won a mini Cooper, a $7,500 diamond ring and a crown of mini chickens.

"I had ideas of grandeur heading into it... but I never expected this," said Squibb about his win.

In second, Richard "Not Rich" Razzi ate 180 wings.

Razzi, who is homeless, is unsure if he will be returning to the competition in 2010 because he is "getting old now."

On finishing second: "It sucks to lose," he said.

Third place was a tie for Henry "Hank the Tank" Goldey of Philadelphia, PA, and Don "Da Disposal" James of Woolwich, NJ with 153 wings.
Posted by: eddiebear at 01:00 AM | Comments (1) | Add Comment
Post contains 135 words, total size 1 kb.
23kb generated in CPU 0.06, elapsed 0.2822 seconds.
60 queries taking 0.2495 seconds, 144 records returned.
Powered by Minx 1.1.6c-pink.