July 27, 2009
It must be Opposite Day!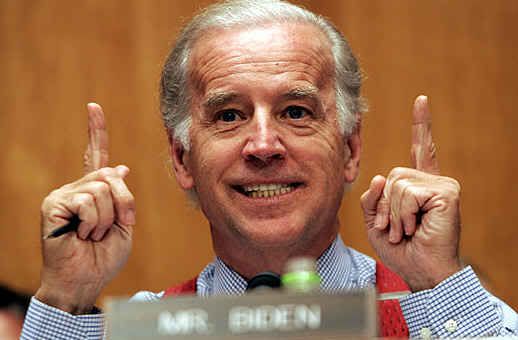 My head is THIS FAR up my ass!

Either that, or Robert Gibbs added 'et' onto that second word there...
White House Press Secretary Roberts Gibbs on Monday called Vice President Biden an "

enormous asset

to the administration," insisting that the loose-lipped No. 2 is not a distraction even after the State Department had to walk back his thorny comments on Russia.
Emphasis obviously mine.
Let's take a look at what Pluggy said that is raising such a brouhaha:
"I think we vastly underestimate the hand that we hold," Biden said during an interview with The Wall Street Journal at the end of his trip to Georgia and Ukraine. "Russia has to make some very difficult, calculated decisions. They have a shrinking population base, they have a withering economy, they have a banking sector and structure that is not likely to be able to withstand the next 15 years, they're in a situation where the world is changing before them and they're clinging to something in the past that is not sustainable."
Is this like the strategy to pick up chicks at a bar by giving them what sounds like a compliment but is really an insult?
Posted by: Alice H at 05:55 PM | Comments (2) | Add Comment
Post contains 202 words, total size 2 kb.
Comments are disabled. Post is locked.
13kb generated in CPU 0.03, elapsed 0.219 seconds.
61 queries taking 0.2104 seconds, 133 records returned.
Powered by Minx 1.1.6c-pink.