January 26, 2010
"I Am An Arrogant, Clueless Prick"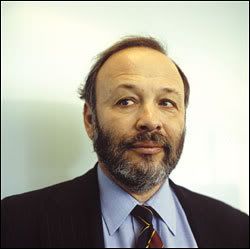 Yes, I, Joe Klein, am an arrogant, clueless prick. Just look at what I wrote today.

You teabaggers really think the stimulus was a bust? How dare you! How dare you claim that we didn't know what we were doing with your money, you ingrates! Don't you know that we know what is best for you? Don't you know that we are too smart to be misled and misinformed like you racist teabaggers? Don't you know that by ignoring what you want, and ignoring your collective voice, we are helping you, because we know better?

Pfftt...I have had it with you plebians! I cannot tolerate being around people so full of stupidity that they would do their best to thwart us doing what is best for you. Because you ingrates don't appreciate what we are trying to do for you, I will go and swirl zinfandel with Sally Quinn, and read some Proust, IN FRENCH, to calm myself down. talk about how dirty I feel sharing the same hemisphere with such uneducated mouthbreathers.

As my parting shot, let me remind you inbreds that a sensitive progressive of letters is always better than a macho, semi literate reactionary. Now go to hell, you pickup loving savages! And let me be with my soulmate.

Posted by: eddiebear at 12:26 AM | Comments (12) | Add Comment
Post contains 219 words, total size 2 kb.
Comments are disabled. Post is locked.
14kb generated in CPU 0.1, elapsed 1.0863 seconds.
61 queries taking 1.0571 seconds, 133 records returned.
Powered by Minx 1.1.6c-pink.