August 21, 2008
PAST DUE
Was what was emblazoned across an
RNC donation envelope in Joe's mailbox
(Update: Joe has pics of the envelope and fundraiser letter at the link).
PAST DUE
?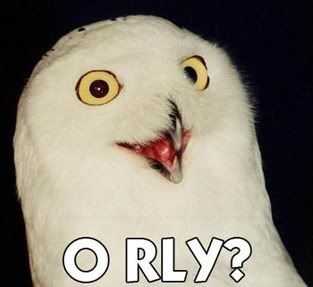 You know what's
PAST DUE
, RNC? Some bold leadership, principle over fraternity, some political savvy, and some effort to actually accomplish the objectives in the GOP platform, that is what is
PAST DUE
.
I did a quick search and Joe isn't the only one to get one, and I'll bet more reports of this idiotic RNC stunt will come out as the day rolls on. Good grief, the RNC leadership must have to carry 'em in baskets. Who came up with this brilliant idea? The GOP leadership has been nothing but a bunch of fuckups for years, and now they have the audacity to act like they're
owed money
?
That takes balls. Big fucking brass ones. Seriously, these
PAST DUE
envelopes are damned incompetent, even by GOP leadership standards. If the RNC had any sense, the idiot who came up with this half baked idea would be put in stocks and pelted with rotten produce and eggs. Instead, they'll probably become Chairman, if they aren't Chair already.
Posted by: doubleplusundead at 10:43 AM | Comments (7) | Add Comment
Post contains 196 words, total size 2 kb.
Comments are disabled. Post is locked.
13kb generated in CPU 0.68, elapsed 2.3835 seconds.
61 queries taking 2.3482 seconds, 133 records returned.
Powered by Minx 1.1.6c-pink.