August 09, 2010
Dear Bob Inglis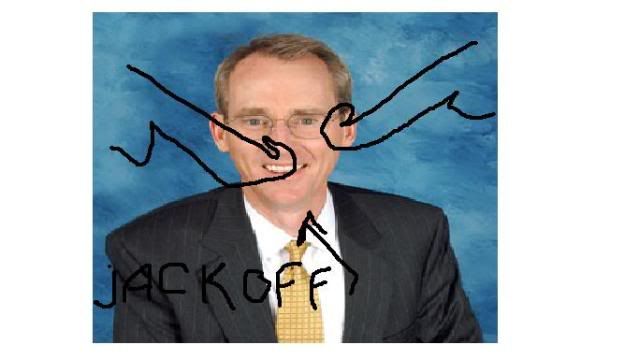 Fuck you!
Fuck you. Fuck you. Fuck you. Fuck you with the fuckflame of failure for your recent actions. Fuck you for being a whiny bitch. Fuck you for being a sore loser. And fuck you for refusing to see that we will not tolerate your fucking bullshit any fucking more.
You want to complain that your party voting you out for siding with Obama? Well, fuck you, pal. I will not allow my daughter's future to be compromised by people such as you siding with those who wish to render us a third world shithole. And you better fucking guarantee I will support throwing your ass and any other fuckjiggler who thinks bipartisanship, especially since Obama has shown none to us, is the way to go. And I really will not tolerate losers then whining to the media when they lose their own party.
So fuck you, Bob Inglis. Fuck all the RINOs. And fuck anybody who wants to constantly spit in the eyes of their own party. Get fucked. and go to ratings hell (MSNBC) along the way.
Posted by: eddiebear at 03:49 PM | Comments (15) | Add Comment
Post contains 184 words, total size 1 kb.
Comments are disabled. Post is locked.
13kb generated in CPU 0.02, elapsed 0.297 seconds.
61 queries taking 0.2853 seconds, 133 records returned.
Powered by Minx 1.1.6c-pink.