July 15, 2008
Return appearance
Jonn Lilyea notes that
sniveling leftist anti-military tool William Arkin
makes his inglorious return after over a year of laying low to host a WaPo forum on Iraq policy. Arkin you may remember was the guy who
trashed the armed forces
in a sniveling rant about a year and a half ago, then basically went into hiding after having to face the wrath of an angered public.
So, what does Arkin come up with this time? Well, he claims that Bush isn't reducing the numbers of troops in Iraq because of successes in getting things stabilized there, but rather that our military has been defeated and this is a Nixonesque drawdown. Only thing that needs to be said about Arkin,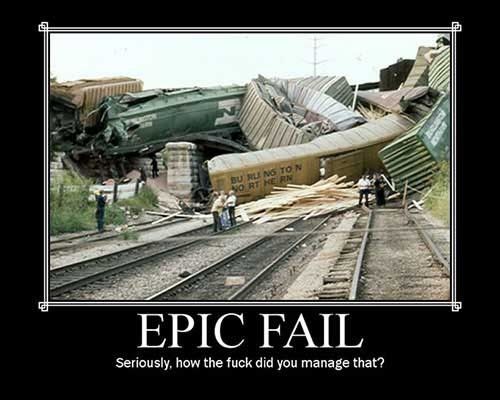 On a somewhat related note, Baldi notes that
the left has turned against the war in Afghanistan
. No surprise really, we knew it was coming, but that's gonna be a tough one to sell to the public since the left has been flogging their "We should be focused on Afghanistan, that was the just war" talking point for years now as an argument against Iraq. You can't make that kind of position change without facing serious questioning of your credibility.
Posted by: doubleplusundead at 01:45 PM | Comments (2) | Add Comment
Post contains 203 words, total size 2 kb.
Comments are disabled. Post is locked.
13kb generated in CPU 0.04, elapsed 0.2542 seconds.
61 queries taking 0.2418 seconds, 133 records returned.
Powered by Minx 1.1.6c-pink.