January 20, 2010
And the infighting starts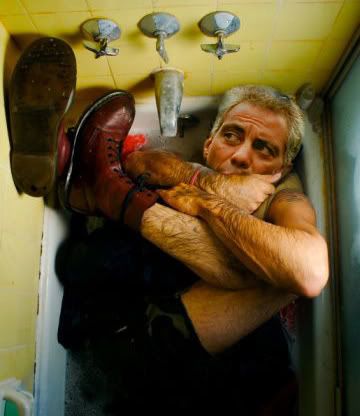 As much as I'm in favor of
blaming Rahm Emanuel
for, well, everything, the far left is making my jaw drop.
I say that Coakley faced her difficult situation because the leadership of the Demcratic party decided to forget who elected them...I've written before about how the Democratic leadership has betrayed its constituents. This has happened at many levels. Senate leaders and Rahm Emanuel have hand-picked blue-dog, conservative Democratic candidates to run against solid progressives. The DSCC and DCCC have funded conservative Democrats IN PRIMARIES, helping them to oppose progressives.
Just so I'm sure I'm understanding this...
Rahm Emanuel is too conservative.
Martha Coakley's failures had nothing to do with the fact that she's an awful human being. And stupid to boot.
Martha Coakley is too conservative.
Progressive is no longer a deeply coded term for socialism, it's flat-out in-your-face socialism.
The reason Air America failed is because of a vast right-wing conspiracy, and not because progressive radio hosts have gone completely outside the realm of common sense and rational thought.

Did I miss anything?
Update:
@jtLOL points out
that the reason Martha Coakley lost is because
Massachusetts hates women
.
Update 2:
Teh crayzee, it is spreading.
Posted by: Alice H at 09:32 AM | Comments (5) | Add Comment
Post contains 198 words, total size 2 kb.
Comments are disabled. Post is locked.
14kb generated in CPU 0.03, elapsed 0.2473 seconds.
61 queries taking 0.2358 seconds, 133 records returned.
Powered by Minx 1.1.6c-pink.