January 12, 2009
The other pictures
Those of you familiar with my
other gig
know that I generally try to keep things PG-13, which is why the following pictures are posted here instead of there.
Pictures below the fold contain graphic images. No, not the kind you're hoping for, I'm not accidentally linking lesbian pr0n. These are pictures from the Sunday pro-Hamas demonstration across the street from the Colorado State Capitol in Denver that I felt were too icky and grouchy to post with the happy pictures of people demonstrating for a real peace in the Middle East.
So don't click 'more' and then come crying to me or anyone else here that you're so disturbed and you want us to take them down.
You have been warned.
I'm also issuing a
strong caution against hate speech
here. Our gracious host has agreed to smack anyone down in short order engaging in hate speech. We're conservatives, we're smart enough to know where the line is and not turn this place into a sewer. Think about where you're going before you go there, and if you have any doubt in your mind about whether what you're saying is offensive in
that
way, hold your tongue. Or your keyboard. Just don't lick your keyboard, there's all kinds of disgusting things there.
So if you really wanna see it, and know you can behave, click
I'm not sure why every slight insult to the Muslim faith is considered fatwa-worthy, but invoking Nazi imagery in relation to Israel is A-OK with demonstrators.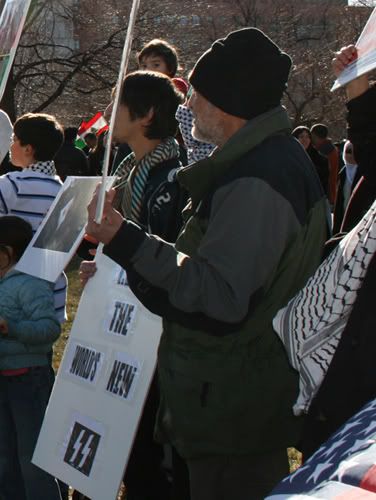 This mom looks way too happy that her child is so disturbed.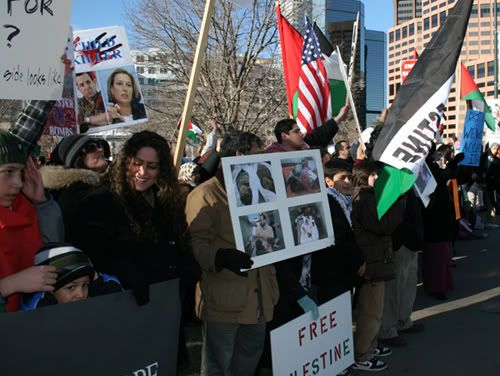 This is the detail of the picture that the guy is holding just a few feet away from the kiddos. I think I'd be a little upset if someone were showing these pictures to my kids.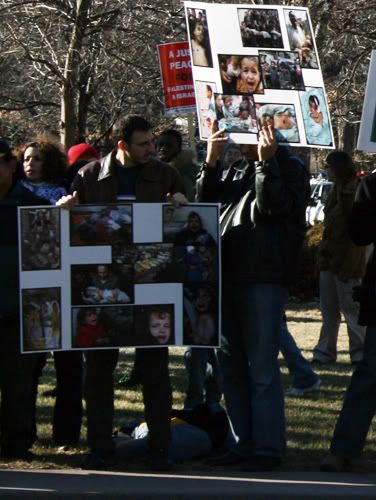 Not even wrong...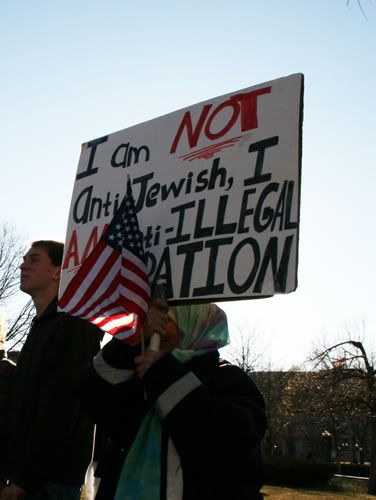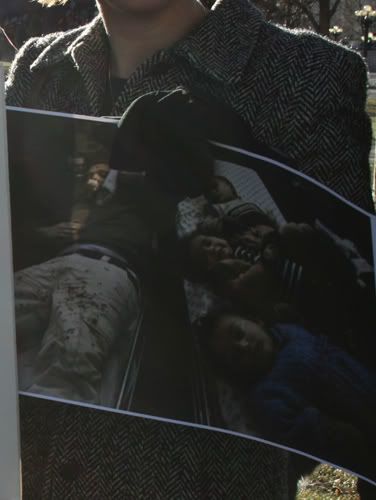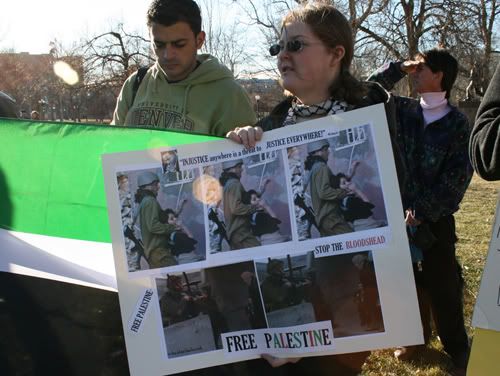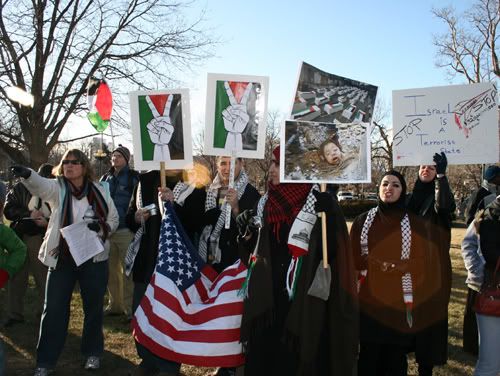 They know which way the swastika is supposed to face, but they can't spell the name of their homeland.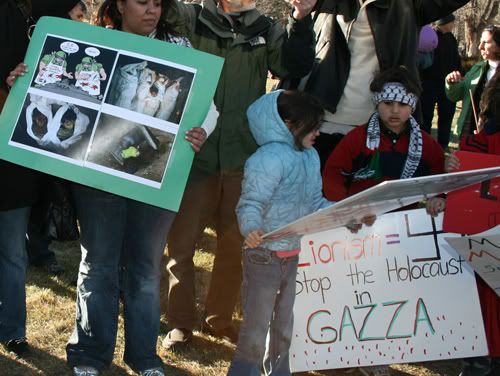 Detail of the poster in the above picture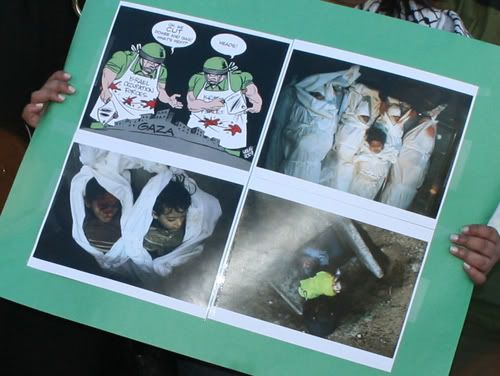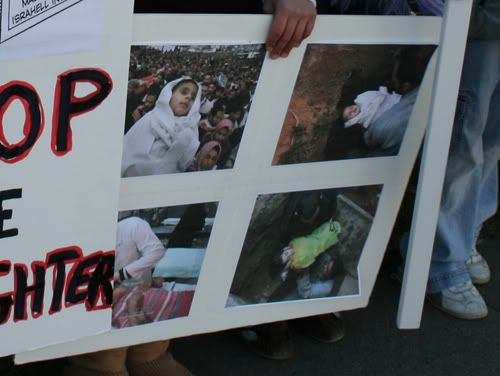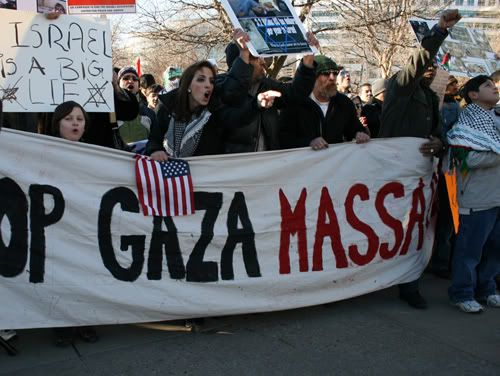 Why you wanna take away my Victoria's Secret?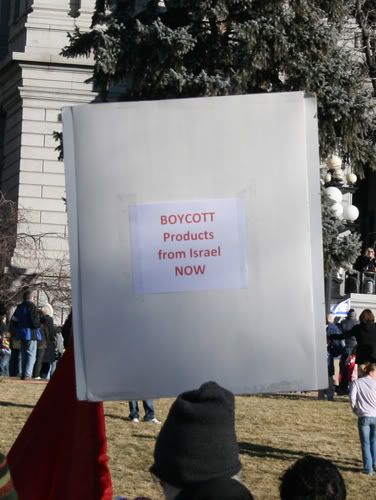 Wasn't a different guy holding this same baby in an earlier picture?
Posted by: Alice H at 11:06 PM | Comments (8) | Add Comment
Post contains 353 words, total size 4 kb.
Comments are disabled. Post is locked.
15kb generated in CPU 0.05, elapsed 0.5871 seconds.
61 queries taking 0.5687 seconds, 123 records returned.
Powered by Minx 1.1.6c-pink.