October 03, 2010
So much for Obama's dreams of being undisputed princess of the world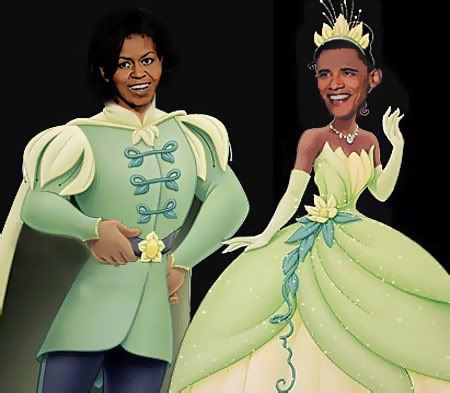 I thought the election of President Ohmygawd was supposed to mean that the entire world would immediately fall in hopeychangey kissylove with America and wish
nothing but good things for our country
and our leadership...
Mahmoud Ahmadinejad is known for brash rhetoric in addressing the West, but in a speech Sunday he went a step further using a deeply offensive insult in response to U.S. statements that the military option against Iran is still on the table.

"May the undertaker bury you, your table and your body, which has soiled the world," he said using language in Iran reserved for hated enemies.
I prefer to believe that our interpreters are doing as good a job of understanding Ahmadinejad's meaning as our State Department has done with honoring the customs of other countries. If we can't even hang a flag right-side-up, it would be unsurprising if we misinterpret something as complex as DIAF, which surely means "I wish nothing but success and good health upon your venerable leadership and your inspiring nation.
Posted by: Alice H at 09:12 AM | Comments (4) | Add Comment
Post contains 182 words, total size 1 kb.
13kb generated in CPU 0.01, elapsed 0.2343 seconds.
67 queries taking 0.2248 seconds, 121 records returned.
Powered by Minx 1.1.6c-pink.