November 05, 2009
German ships trying to finish the job from 65 years ago
Those crazy Germans just aren't doing much to make up for sending six million to the gas chambers, are they?
The

Francop

, the German-owned vessel seized early Wednesday by the Israel Navy that was carrying weapons destined for Syria and Hizbullah, is the second German-owned ship found carrying Hizbullah-bound arms in the past month.
I'm sure Hezbollah was just importing weapons to protect their people from lions and tigers and bears, oh my.
Chancellor Merkel is at least pretending to be outraged about the incident, I suppose we should wait and see if this happens again before we go invading Germany. Oh, wait, the arms themselves are coming out of Iran, so maybe we should invade Iran! Oh, wait, we have a pretty princess for a president who would rather see Israel be exterminated than invade Iran. No, I think I'm being charitable there in overestimating Obama's love for Israel...
Updated with a picture of our pretty princess president.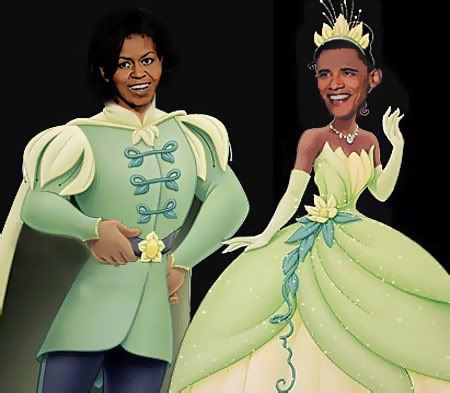 Posted by: Alice H at 10:10 AM | Comments (8) | Add Comment
Post contains 168 words, total size 1 kb.
Comments are disabled. Post is locked.
12kb generated in CPU 0.03, elapsed 0.2983 seconds.
61 queries taking 0.2847 seconds, 123 records returned.
Powered by Minx 1.1.6c-pink.