March 26, 2009
Republicans roll over on Obamajugend program
Says the
DC Examiner
,
To begin with, the legislation threatens the voluntary nature of Americorps by calling for consideration of "a workable, fair, and reasonable mandatory service requirement for all able young people." It anticipates the possibility of requiring "all individuals in the United States" to perform such service – including elementary school students. The bill also summons up unsettling memories of World War II-era paramilitary groups by saying the new program should "combine the best practices of civilian service with the best aspects of military service," while establishing "campuses" that serve as "operational headquarters," complete with "superintendents" and "uniforms" for all participants. It allows for the elimination of all age restrictions in order to involve Americans at all stages of life. And it calls for creation of "a permanent cadre" in a "National Community Civilian Corps."

But that's not all. The bill also calls for "youth engagement zones" in which "service learning" is "a mandatory part of the curriculum in all of the secondary schools served by the local educational agency." This updated form of voluntary community service is also to be "integrated into the science, technology, engineering and mathematics curricula" at all levels of schooling.
Only
14 Senate GOPers voted against this fascist bullshit
. The GOP remains utterly, utterly worthless.
Posted by: doubleplusundead at 09:33 AM | Comments (6) | Add Comment
Post contains 224 words, total size 2 kb.
March 13, 2009
March 05, 2009
Can you say bank run?
*Everyone groans: Baaaaank ruuuuuuun*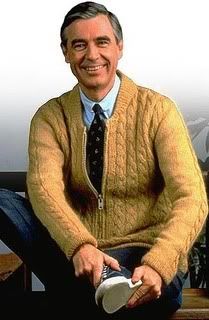 Very good! See, I knew you could do it!
Posted by: doubleplusundead at 12:26 PM | Comments (6) | Add Comment
Post contains 57 words, total size 1 kb.
March 02, 2009
17kb generated in CPU 0.09, elapsed 0.7874 seconds.
60 queries taking 0.7435 seconds, 123 records returned.
Powered by Minx 1.1.6c-pink.